Who We Are
We are a fly-fishing outfitter based in what is known as Kootenai Country, the extreme northwestern corner of Montana and adjoining Idaho Panhandle. We operate in a remote, rugged and exceptionally beautiful part of the world, where the fishing is just a part of the total experience. An important part, to be sure, but still just a part. In Kootenai Country, the beaten path is somewhere off to the side, the trout are wild, the water is clear and cold, and the pace is slow enough to pause and enjoy the present moment. Whether you go out on the water with Johnny, Rita, or another of our team members, you will be spending time in a unique ecosystem with knowledgeable guides and instructors who are as passionate about the place we call home as the angling to be done here.
KCA Owners Johnny Pares and Rita Adams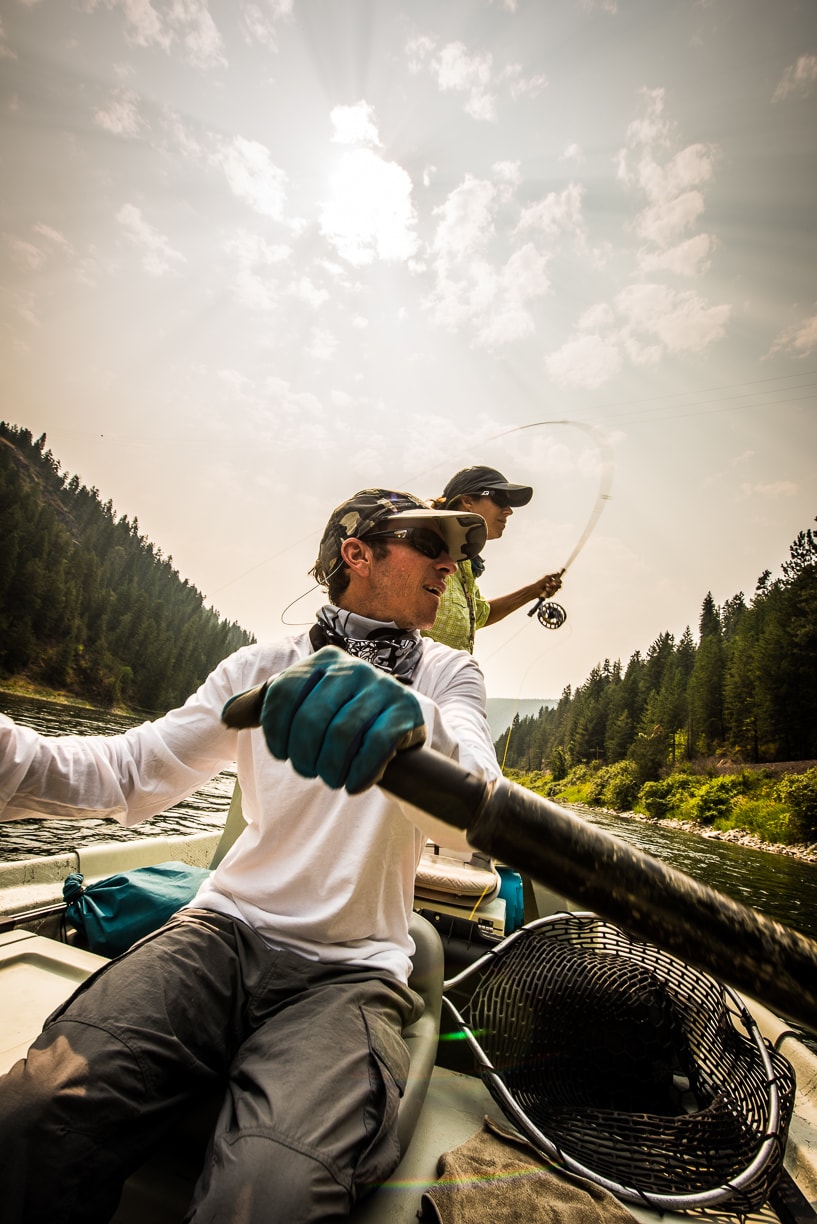 Johnny and Rita's careers in the fly-fishing industry and their mutual passion for the sport began early. Johnny started his guiding career on the Kootenai River in NW Montana in his mid twenties, where the lifestyle of long days on the river in pursuit of trout suited him to a T. Rita's father set her to guiding on her home waters in Northern New Mexico at age seventeen, and it so appealed to her tomboy nature that she never looked back. To escape NW Montana's infamous winters, Johnny began working as a guide in Chilean Patagonia, where he and Rita met, and a dynamic angling duo was born. After many a fishing adventure at home and farther afield, they went on to manage Casa and Playa Blanca fishing lodges, a well known flats fishing destination in the Southern Yucatan region of the Caribbean, coming home in the summers to pester their local trout. They stepped down in January of 2018 to pursue their new venture Kootenai Canyon Anglers, an outfitting company based in remote Northern Idaho and Montana.
We believe in operating with integrity and honesty, in both business and life. We say what we mean and we do what we say.
The quality of experience of our clients is our highest priority. While fishing is incredibly important, it's only part of why we travel to fish new places and return to old haunts. We pay attention to the details in order to provide a positive experience from start to finish.
We are skilled anglers and instructors. We ought to be - we've spent the better part of our lives learning and teaching the art of angling with a fly in many different environments and contexts worldwide, from freshwater to salt, small venues and large. We never stop learning and we enjoy imparting what we've learned to others.
We are wilderness enthusiasts and advocates. We are both happiest in wild places, the farther off the beaten track the better. We are passionate about hunting and fishing on our public lands and about keeping our wild places wild. We take pride in operating sustainably and leaving no trace.
One of the things we love most about fly fishing are the friendships formed along the way with people from all walks of life. We look forward to spending time on the water with new and old friends alike.